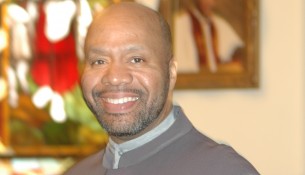 Greetings From Superintendent Lamont Lenox:
God bless you and welcome to the Greater Holy Temple Church of God in Christ website. In creating this site, we pray that you will get to know who we are, what we believe and what we are doing. We also would like this to be a source of ministry, of inspiration and of information. We would like to provide the most updated information about our ministry and its activities to our members and friends. Our site will also provide links to related sites which will give information concerning jurisdictional and national activities of the Church of God in Christ. This is another way we all can be more connected, and we hope that it will, in some small way, help us all to better love God and love one another. Now, again, welcome and enjoy.

Posted: June 03
GHT Celebrates 92 Years In The Ministry And You Are Invited To Join Us During This Joyous Occasion! Our Guest Speakers Are Elder Robert Robinson, Pastor of Second Faith Temple COGIC; Pastor Billy Jermale Evans of Freedom Temple COGIC; Mother Evonia Purkett, Jurisidictional Supervisor, Southern Illinois Jurisdiction; Our Pastor, Superintendent Lamont Lenox; and Bishop Bernice Williams, Pastor Emeritus, First Pentecostal Church of God. Come And Be A Part Of This Event! We Look Forward To Seeing You!
| | |
| --- | --- |
| | 1 comment |
| | |
| --- | --- |
| | 4 likes |
Posted: May 22
| | |
| --- | --- |
| | 2 likes |
Posted: May 22
Come and "Pack The Pews" At The Northern Region Choir of The SIEJ Musical On Sunday, May 28th At 4pm.