Greater Holy Temple COGIC
246 North California Avenue
Chicago, IL 60612
Click here for directions
Mailing Address:
P. O. Box 12740
Chicago, IL 60612
General Telephone:
(773) 722-9430
Fax:
(773) 638-0180
General Email:
ght246@sbcglobal.net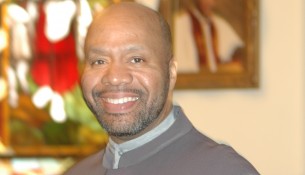 Greetings From Superintendent Lamont Lenox:
God bless you and welcome to the Greater Holy Temple Church of God in Christ website. In creating this site, we pray that you will get to know who we are, what we believe and what we are doing. We also would like this to be a source of ministry, of inspiration and of information. We would like to provide the most updated information about our ministry and its activities to our members and friends. Our site will also provide links to related sites which will give information concerning jurisdictional and national activities of the Church of God in Christ. This is another way we all can be more connected, and we hope that it will, in some small way, help us all to better love God and love one another. Now, again, welcome and enjoy.

Posted: July 05
| | |
| --- | --- |
| | 5 likes |
Posted: July 05
The Joy of Learning Center Day Camp in conjunction with The Chicago Public Schools and Safe Haven, participated in the 2014 Stop The Violence Rally on Wednesday, July 2nd. The children created posters with messages regarding their future. Some of the messages included: "Don't Shoot", "Stop The Violence", "Stop, I Want To Live" and "I Want A Future So No More Killing" just to name a few. The children and staff stood on all four corners of Lake and California Avenues shouting their messages to those who drove pass and to those who were walking. The response received was very positive and motivated the children. Overall, our rally was a success!
| | |
| --- | --- |
| | 2 likes |
Posted: June 05
Just a reminder about our 89th Year Church Pre-Anniversary service. We hope to see you there!
| | |
| --- | --- |
| | 1 comment |
| | |
| --- | --- |
| | 1 like |