Greater Holy Temple COGIC
246 North California Avenue
Chicago, IL 60612
Click here for directions
Mailing Address:
P. O. Box 12740
Chicago, IL 60612
General Telephone:
(773) 722-9430
Fax:
(773) 638-0180
General Email:
ght246@sbcglobal.net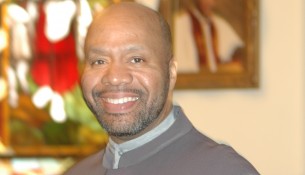 Greetings From Superintendent Lamont Lenox:
God bless you and welcome to the Greater Holy Temple Church of God in Christ website. In creating this site, we pray that you will get to know who we are, what we believe and what we are doing. We also would like this to be a source of ministry, of inspiration and of information. We would like to provide the most updated information about our ministry and its activities to our members and friends. Our site will also provide links to related sites which will give information concerning jurisdictional and national activities of the Church of God in Christ. This is another way we all can be more connected, and we hope that it will, in some small way, help us all to better love God and love one another. Now, again, welcome and enjoy.

Posted: March 03
The Celebration of Superintendent Lamont Lenox's 13th Year Pastoral Anniversary Begins on Thursday, March 5th At 7pm Through Friday, March 6th At 7pm And Concluding On Sunday, March 8th At 10:30am & A Musical Celebration At 4pm. We Hope You Plan On Joining Us! Don't Miss This Great Celebration!
| | |
| --- | --- |
| | 3 likes |
Posted: March 01
We Will Celebrate Our Pastor, Superintendent Lamont Lenox This Week! Please Join Us On Thursday, March 5th, Friday March 6th And Sunday March 8th!
| | |
| --- | --- |
| | 8 likes |
Posted: February 12
The Sunshine Band Is Looking For You!. . . Come To Greater Holy Temple At 246 N. California Avenue, Chicago, IL On Saturday, February 14th, 1-3pm. Bring All Of Your Children...We're Having A Valentine's Day Party! ** Free Food - Free Fun** Come & Hear How The Sunshine Band Can Help You And Your Children! Just For Coming Receive A Free General Admission For You And Each Child Attending To Brookfield Zoo! We Look Forward to Seeing You And Your Family!
| | |
| --- | --- |
| | 2 likes |