Greater Holy Temple COGIC
246 North California Avenue
Chicago, IL 60612
Click here for directions
Mailing Address:
P. O. Box 12740
Chicago, IL 60612
General Telephone:
(773) 722-9430
Fax:
(773) 638-0180
General Email:
ght246@sbcglobal.net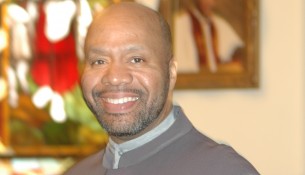 Greetings From Superintendent Lamont Lenox:
God bless you and welcome to the Greater Holy Temple Church of God in Christ website. In creating this site, we pray that you will get to know who we are, what we believe and what we are doing. We also would like this to be a source of ministry, of inspiration and of information. We would like to provide the most updated information about our ministry and its activities to our members and friends. Our site will also provide links to related sites which will give information concerning jurisdictional and national activities of the Church of God in Christ. This is another way we all can be more connected, and we hope that it will, in some small way, help us all to better love God and love one another. Now, again, welcome and enjoy.

Posted: January 13
| | |
| --- | --- |
| | 1 like |
Posted: January 13
Pastor Lamont has asked the church membership to pray for God's healing for Lady Lenox, who is currently hospitalized. Also, please pray for Mother Belinda Dean & Trustee Diane Dean Burton and their family in the loss of their father. Thank you and God Bless.
| | |
| --- | --- |
| | 3 likes |
Posted: January 09
Friday Night Service Has Been Due To Increment Weather. Sunday Morning Service Will Be Held As Scheduled, 10:30am. The Consecration Prayer & Word Revival Has Been Rescheduled To Wednesday, January 14th And Thursday, January 15th, 7pm Nightly. Please Pass This Message Along To Anyone Who Does Not Have Internet Access. God Bless You.